Maintenance and Enhancement
VPM Solutions engaged in software product development deeply understands the long and short term product maintenance needs of all company sizes, which require up gradation & maintenance at a point when they come across various product versions.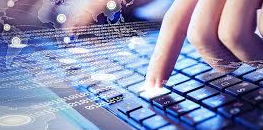 We as an extended partner, keep up with the industry dynamics and accordingly implement any form of change. Your requirement may vary from anything like usability engineering, interoperability to even migration to another platform. We also assist in undertaking any form of minor or major enhancement involving new or multiple features.
We specialize in bug tracking, prioritizing, fixing and reporting using an array of tools to further accelerate your processes. At the same time, enhancements are equally required where latest updates are integrated keeping in mind clients' requirements and specification
Our Maintenance and enhancements service offerings:

Timely and consistent support
Usage monitoring and error reporting
Periodic software assessment
Bug fixing & enhancement