IT Staffing Services
VPM focus on meeting all our clients requirements in staffing and recruiting division. To help customers achieve their business objectives by providing innovative, best-in-class consulting and IT Staffing Services services.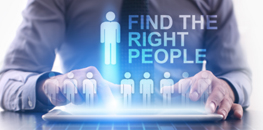 Our properly managed RPO process improves our client's time to hire, increase the quality of the candidate pool, provide verifiable metrics, reduce cost and improve governmental compliance.
WE ARE READY TO BECOME YOUR MOST TRUSTED, COMMITTED AND VALUED PARTNER. We try to understand the needs of our employees and consider them at equal par for their growth and success.
PERMANENT PLACEMENTS
Fully integrated system to professional recruitment services. Our total quality management program includes detailed assignment briefing and fully validated testing procedures (skills, aptitude, attitude, psychometric, behaviourial) as per client requirements.
TEMPORARY STAFFING
Contract Staffing is one of the best option for building your staff, keeping your projects moving and for assisting overloaded employees. you can also avail of our consultancy services to plan your short term and project based staffing requirements. .